Outdoor cat deterrents
Whether you are trying to keep other cats out, or limit the range of your own cat, there are many deterrents on the market to help.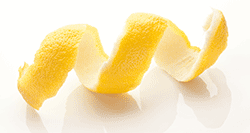 Cat deterrents
Your cat may only need, and be quite happy with, the space provided by your garden but cats are natural explorers and will usually go looking for new areas. You cat try to limit this natural curiosity by making any paths, gaps and exits undesirable places to cross. Popular options include laying down citrus peel or spray, using spiky plants or even rolls of plastic spiking (Designed to be painful but not harmful) Cats are said to dislike moving reflective surfaces (such as CD's reflecting light) and some bird scarers may also work. There are also a few plants which produce odours which cats do not like, the most well known of these is
Coleus canina
, often sold under the name of 'Scaredy-cat' which can also be used as a deterrent.