Catnip or Cat Mint - Nepeta cataria
The first time you see a cat 'high' on catnip can be quite an amazing sight, but the effects vary from one cat to another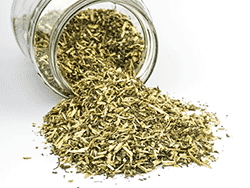 What is catnip?
Catnip. or Cat Mint is the common name for the herbaceous plant
Nepeta cataria
It is part of the mint family and is native to Europe and Asia but can be found throughout the world. There are cultivated varieties and a number of the
Nepeta
family are referred to as catnip. The plant contains a chemical called Nepetalactone which acts as a pest repellant, and it is this chemical which some cats find intensely stimulating, causing a reaction most easily comparable to recreational drug use in humans. Not all cats are affected by catnip - young kittens up to about 8-10 weeks are unaffected by catnip, and only around half of adult cats are affected due to differences in genetics.