Pet insurance for your cat
Sorting out the right insurance for your cat can be a headache, but could save you an expensive vets bill and keep your cat healthy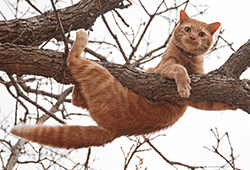 At some time, and probably several times, during your cats life you will need to take him to the vet for some sort of treatment and it will probably cost quite a lot. Statistically though, on average, you will pay more for insurance than you will save on vets bills - if it was the other way round, the insurance companies would be out of business.
Does my cat need insurance?
What insurance does is covers you for the unexpected. If your cat suddenly becomes ill or injured and you have to spend several hundred, or even thousands of dollars or pounds for treatment then the small monthly payment you have been paying suddenly becomes very good value. Most policies cost around $15-30 (£10-20) and will cover the cost of treatments after an initial excess. The cost of your insurance will depend on certain factors such as the breed and age of your cat, and there are lots of variables in the multitude of policies available.
Existing conditions & vaccinations
Insurance policies will not pay for existing conditions or treatments required because the cats vaccinations were out of date. This is something to think about when choosing your policy, as some offer 'lifetime' payments for new illnesses whilst others may only last for a year. After that time you may have no insurance against the illness and will not be able to change to a new policy as it is now an existing condition.